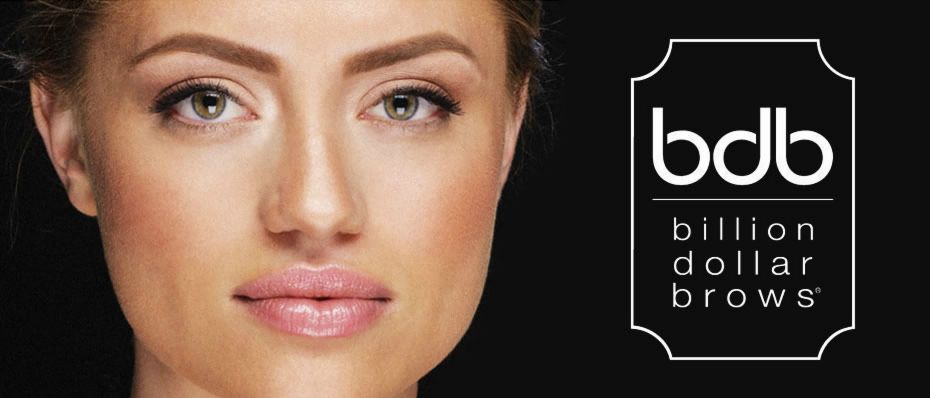 "Eyebrows are one of the most important features of our faces - and yet they are often the most neglected"
Billion Dollar Brows was created to stop this neglect and help customers all over the world obtain the beautiful brows they deserve, at a sensible price.
BDB is the only cosmetics company dedicated exclusively to eyebrows. They launched their first product, Brow Boost, in 2005 and have grown to offer a complete range of products, including pencils, gels, powders and tools manufactured using the finest ingredients and materials while still offering tremendous value.
Billion Dollar Brow's product line includes:
Brow Boost
Brow Gel
Universal Brow Pencil
Brow Duo Highlighter
Brow Powders
A Hint of Tint
Smudge Brush
Brow Brush
Tweezer
Sharpener - Specifically designed forthe Brow Duo Highlighter
Brow Buddy Kit
Best Sellers Kit

Visit us today to find your perfect brow and maintain the look at home with the Billion Dollar Brows product line!